THE JEEP BRAND IS PROUD TO PARTNER WITH THE WORLD SURF LEAGUE
Surfing and adventure have always gone hand in hand. And, ever since returning GIs from World War II bought military-surplus Willys MBs and turned them into their own beach buggies, Jeep® 4×4 vehicles have been right there on the quest to find the perfect wave. The best surf spots aren't easy to get. You need a vehicle that can take you over rocks, through water and across sand dunes 1, because the harder that wave is to get to, the more special it is.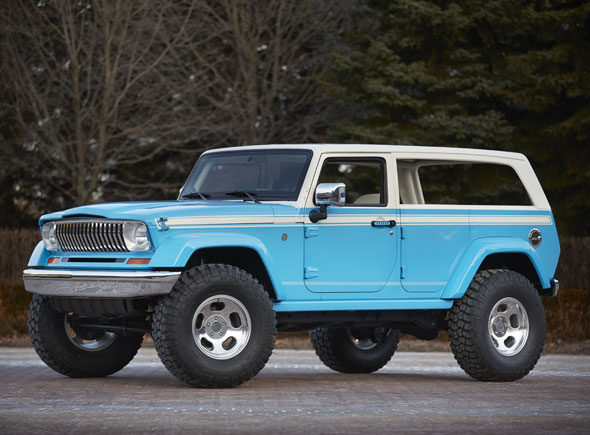 Jeep

Chief Concept Vehicle
The Wrangler-based concept vehicle evokes that west coast surfer lifestyle of sun and fun with a nod to nostalgic beach rides. Removable sides give it an open-air feel and an Hawaiian-themed interior with pink, blue and white flowered cloth and leather seats, vintage-style surf stickers and rosewood details complete the vehicle's surf vibe.
Jeep

Renegade Riptide Concept Vehicle
The newest member of the Jeep vehicle lineup gets a beach-vehicle reimagining. An ocean blue paint job uses a special Vibrance Grandeur Blue color embellished with a Light Blue base. The water theme continues inside with special blue trim accented by white. Teak floor mats finish it off inside and a Mopar® carrier rack holding a surfboard completes the surf's up feel.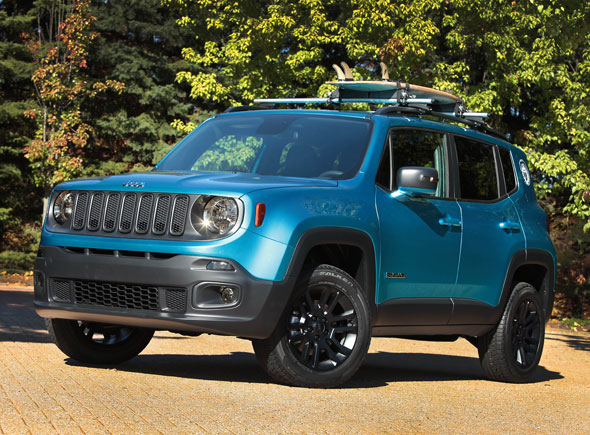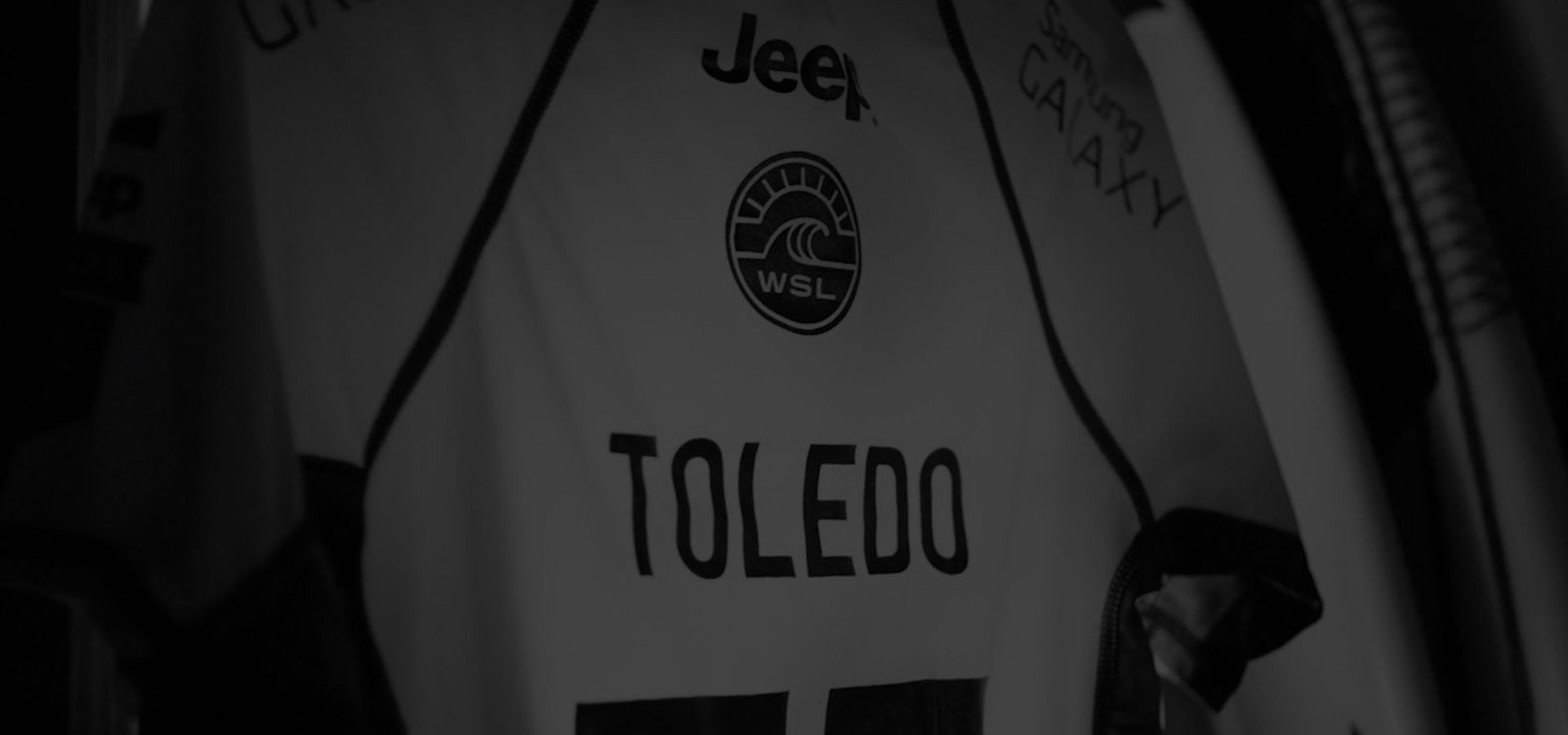 With every wave in every competition, the surfers on the WSL Championship Tour commit to taking on the unknown. Their ultimate goal is to win the top spot on the Jeep Brand Tour Leaderboard and the glory of wearing the iconic yellow Jeep Leaders Jersey. The end-of-season champions from both the Men's and Women's Tour will be awarded a Jeep Brand vehicle. Play the video and see how both Jeep Brand vehicles and WSL athletes commit to pushing the limits.