The Jeep brand is more than just a single car; it's an entire lifestyle. This means there is more than one model of Jeep vehicles, and sometimes the cars are different in their looks and design.
In the case of Jeep, that doesn't really matter much sometimes. They stay relatively the same year after year and provide consistent quality at every step along the way.
If we want to get technical, we can say that they don't change much even as far as their engines are concerned. So, in this blog we are going to provide every detail that you ned to know about Jeep Cherokee 2022.
The 2022 Jeep Cherokee is under the same platform as the current model and it will be a long-wheelbase SUV. The new Jeep model will not have external changes compared to the current Cherokee but it almost looks like a concept car based on what we've seen so far.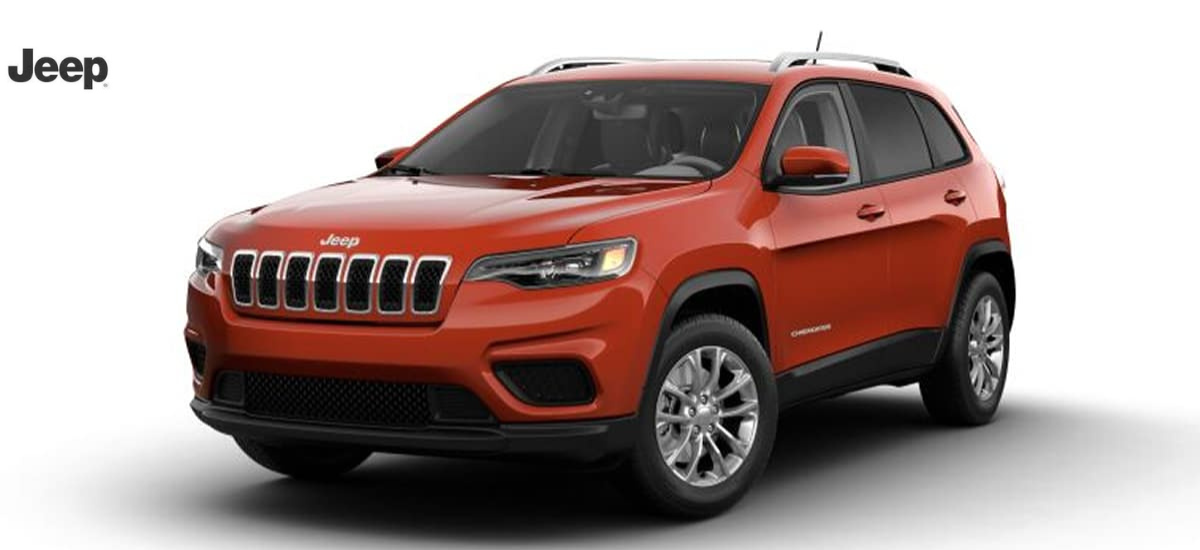 The Jeep Cherokee is one of the most iconic SUVs with its rugged appeal. With its high ground clearance, which allows the vehicle to climb over steep highways and off-road terrain, and its multi-terrain capability it's little wonder that this vehicle has been a favourite around the world.
You are here to know all about the 2022 Jeep Cherokee. You surely do not want to make a mistake while selecting the car that you need, right? The information provided here can help you understand its features and options, before you go ahead with your purchase decision.
Announcing 2022's New Features?
Jeep slims down its Cherokee lineup for 2022. It introduces the X model, which features a 1.0-inch suspension lift and chunkier all-terrain tires in addition to unique exterior graphics. The 2022 Cherokee also features a V-6 powertrain and a 8.4-inch touchscreen with SiriusXM satellite radio, which replaces the 7.0-inch unit that was previously standard.
There are also new standard features on the Latitude Lux model, including a 7.0-inch gauge cluster, dual-zone automatic climate control, and a 115-volt power outlet. A powerful V-6 is standard on the Trailhawk model, plus an advanced all wheel-drive system with a locking rear differential.
The vehicle also includes a touchscreen with Apple CarPlay and Android Auto, heated front seats, heated steering wheel, a full-size spare tire, matte-black hood decal, an off-road suspension, and 17-inch wheels. The Cherokee has a maximum towing capacity of 4500 pounds with the Trailer Tow package. The following are some of the new features in Jeep Cherokee 2022:
Revised trim level lineup
New Cherokee X trim
8.4-inch touchscreen now standard across the lineup
Introducing the second generation of Cherokees in 2014.
5 Trims
The 2022 Jeep Cherokee small SUV is available in five main trim levels: the base Altitude, the more comprehensively equipped Latitude Lux, the new X, the rugged Trailhawk and the range-topping Limited.
For 2022, the Cherokee X, Trailhawk, and Limited trims come as standard with four-wheel drive. The Altitude and Latitude Lux trims come standard with front-wheel drive. The following are some of the models of Jeep Cheorekee Suv cars:
Altitude
Latitude Lux
X
Trailhawk
Limited
Engine, Transmission, and Performance
The car has a 3.2-liter V-6 engine that generates 270 horsepower, and you can choose between a turbocharged 2.0-liter four-cylinder that puts out 250 horsepower. The four-cylinder Cherokee also has less towing capacity than the V-6 Cherokee, with a maximum capacity of 4000 pounds, compared to 4500 pounds for the V-6 Cherokee.
The Jeep Cherokee drives with heftiness and solidity, making it feel larger than its competitors. The suspension is relatively firm, which controls body roll in corners without compromising ride quality.
Thankfully, impacts are absorbed easily and the Jeep doesn't feel floaty on the highway. The steering is nicely weighted and precise, but we wish we could get more feedback from the road. When braking in panic situations, the Cherokee's firm-feeling brake pedal brings a feeling of calm, and its emergency braking performance is average for its class at 70 mph-to-zero.
Interior, Comfort, and Cargo
A comfortable cabin and easy-to-use controls make the Cherokee's interior comfortable, but given its large size, the Cherokee should feel more spacious than its competitors. There are fewer windows and higher windowsills on this model, which contributes to the feeling of confinement. The Cherokee's cargo area is slightly smaller than most vehicles of this size, and its interior cubby storage is above average. As a result of its high liftover height, the Jeep has a harder time loading items into the rear.
Safety and Driver-Assistance Features
A number of standard and optional driver-assistance features are available on Jeep vehicles today. Several key safety features are included in the Cherokee, which has been tested by the National Highway Traffic Safety Administration (NHTSA) and the Insurance Institute for Highway Safety (IHS).
Automatic lane-keeping assist and lane-departure warning
An automatic emergency braking system with forward collision warning is standard equipment
Monitors blind spots and warns of cross-traffic in the rear
Infotainment and Connectivity
The Jeep Uconnect infotainment system offers ample features and well organized menus. Every model comes with two USB ports on the back of the center console, which are designed to accommodate passengers in the rear seats. Starting with the Latitude Plus trim, every model comes with an 8.4-inch touchscreen. The Cherokee is equipped with Apple CarPlay and Android Auto as well as a subscription-based Wi-Fi hotspot. Every model comes with two USB ports on the back of the center console, which are designed to accommodate passengers in the rear seats. Starting with the Latitude Plus trim, every model comes with an 8.4-inch touchscreen.
Fuel Economy and Real-World MPG
The Cherokee is equipped with Apple CarPlay and Android Auto as well as a subscription-based Wi-Fi hotspot. Our 75-mph fuel-economy route hasn't tested the four-cylinder version, but its EPA estimates aren't much higher than the V-6's. The new Overland earned 25 mpg highway compared with the previous version, an increase of 1 mpg.
Conclusion:
The key strengths of the Jeep Cherokee are its off-road capabilities, its powertrain, and its styling. All of these combine to make a very appealing package for most drivers. If you need a rugged SUV that can still handle the city streets, then this may be the car for you.
But there are many more SUV options out there and given that you have the time, it is worth looking at all of them in detail before you make your final decision. In terms of competitors, this is one area where the vehicle falls short since there are no other SUVs (in production or upcoming) that offer a similar combination of off-road capabilities and city driving capability.
In short, there are many excellent features that make Jeep Cherokee an attractive vehicle. It boasts its power and performance, its drive control which makes you safe while driving, as well as its compact wheelbase which makes it easy to manoeuvre in the traffic.
Whether you are looking for Jeep Wrangler, Compass or any other models of Jeep then you can contact Jeep Nepal for more information about the Jeep Lineups. Jeep Nepal is the authorized showroom in Nepal for all the Jeep models. For more details you can visit us at Naxal and Basundara at Kathmandu. Test the power of beast with Jeep Nepal.